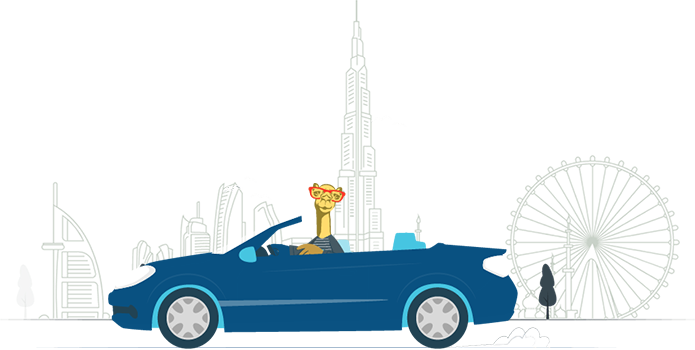 Faqs
Frequently asked questions
Who is Kamal Insurance?
Kamal Insurance is a brand registered under RSA Middle East and owned 100% by Royal and Sun Alliance (Middle East) B.S.C (c)
What is Third Party Car Insurance?
Third-party insurance is a basic car insurance cover that takes care only of third-party damages. The recipient of the claim is not the policyholder, but another person or vehicle affected by the first party's insured car.
In simple terms, Third-party insurance is a policy purchased by the insured (first party) from the insurance company (second party) for protection against the claims of another (third party).
What is the difference between third party and comprehensive car insurance?
In general, a comprehensive car insurance policy will cover you for a wide range of damages, injuries, and loss to your passengers, your vehicle, and other property. Third party car insurance is more restrictive, covering damage to other vehicles and their passengers.
Do third party insurance cover accidents?
Third party insurance covers your accidental legal liabilities arising due to damaging a third-party property or vehicle. It also covers your legal liabilities if an accident caused by you results in a third-party person's disability or death.
Do I need both comprehensive and third-party car insurance?
Not really, as per UAE laws it is mandatory to have a basic third-party car insurance. You may choose not to have a comprehensive car insurance cover and its optional.
What type of insurance is best for my car? A third-party car insurance or comprehensive?
If the value of your car is low, it is better to take third-party motor insurance since repairs to damages caused can be managed cost-efficiently and easily. It is cheaper to pay for repairs when compared to paying the high premiums associated with a comprehensive cover.
What is the difference between own damage and third-party insurance?
Own Damage Car Insurance provides coverage to the insured car. Third-party Car Insurance provides coverage against third-party liabilities.
What are the benefits of having a third-party car insurance?
A Third-party Car Insurance policy financially protects you against third party losses. This means you don't have to pay compensation to someone you accidentally hit with your car. Why so? Because your car insurance company will bear this amount on your behalf under the terms and conditions of the policy.
Key benefits include:
Third-party property damage
Coverage for third party accidental death caused by your vehicle
Coverage for legal liabilities you face when you accidentally hit someone or damage their property.
What details required to avail third party car insurance in UAE
For a quote and subsequent policy issuance, the following information is important
Driving license
Vehicle registration card (Mulkiya)
Previous vehicle insurance claim Records
No Claim Bonus Details
Emirates ID
What type of Roadside Assistance services do you offer?
If you're stuck in the middle of nowhere and that's within the limits of the UAE, we have you covered. Our 24-Hour Accident and Breakdown Roadside Assistance services can be purchased as an optional extra with the Comprehensive cover, while it is included as standard with our Executive cover. This includes services such as Towing, Battery Boosting, Off Road Assistance and Car Registration.
Please refer to the Policy Wording for the full list of services.
For any immediate Roadside Assistance, please call 600 544 060.
What is the Roadside Assistance Service Contact Number?
If you need help and have Roadside Assistance Service, you can call International Motoring Company (IMC) on 600 544 060 for Roadside Recovery Service for Dubai. If you are calling from Oman, you can call on +9714 387 6608 for Roadside Assistance.
What if I fail to renew my car insurance on the due date?
We allow you up to 7 days to renew your existing car insurance policy. After 7 days, renewal will be unavailable and you'll have to purchase a new policy if you wish to continue being insured with RSA Middle East. Please note: we will not cover any claims during the period you did not hold the Car Insurance.
How do I renew my motor insurance policy?
You can renew your policy by clicking 'Renew Policy' and entering your Policy number on our website.
Why are No Claims Discount (NCD) documents necessary?
No Claims Discount (NCD) documents are necessary because it helps us consider further discounts on the quotation and provide you the best price possible.
Why can't the insurance and registration be in two different names?
Unfortunately. We are unable to provide cover in a different name to the registration due to this being a UAE Traffic law requirement.
How do I renew my vehicle registration?
Whether you buy a new or used car, registration is mandatory before you drive it around UAE. UAE' Traffic Department strives to make the process simple and straightforward for everyone.
If you plan on buying a new car, the dealer will usually get the registration paperwork done before handing over the keys. However, be mindful and ensure there is transparency of how much you pay for your insurance and other associated costs.
To register a second-hand, the following documents are required:
Traffic file
Valid Vehicle Technical Inspection Certificate (if a used car does not clear the technical testing phase, it is sent for retest after necessary repairs)
Vehicle Insurance
Original Emirates ID of the buyer and seller
A copy of the buyer's residence visa
A copy of the buyer's passports
Vehicle license or Mulkiya from the seller
All used cars are inspected at Tasjeel or Shamil centres before being handed over to buyers. The documents mentioned above are also submitted at these centers. Once submitted, the ownership transfers to the buyer and the used-car registration process begins.
After the new owner pays the service fees, they receive the vehicle license, new vehicle license plate (if the number plate was changed) and vehicle expiry stickers.
The cost of second-hand car registration is approximately AED 420 in Dubai.
Other necessary expenses associated with the transfer of ownership include:
Vehicle inspection test: AED 170
Traffic file (if it does not exist): AED 220
Transfer of ownership fee: AED 350
Selling fee: AED 50
Knowledge and innovation fee: AED 20
Car registration renewal is a must each year in UAE. There is a grace period of a month after the registration expires, however if you drive with an expired registration there will be a fine incurred. Its advisable to renew your vehicle timely.
You can easily renew your car following these steps:
Settle all pending fines against your car. Fine payments can be made easily at RTA's official website or through the application.
If your car has any black points, visit any of the Police stations to settle them.
If your car is over 3 years old, get it tested from an approved RTA testing facility, such as Shamil, Wasel and Tasjeel.
If your car does not clear the technical inspection stage, you will need to make the required repairs. The car will be re-tested. Once cleared, you can apply for the car-renewal registration process in Dubai.
Again, just like buying a second-hand car, you can get second-hand vehicles renewed from an authorized RTA happiness centre or through RTA online.
Once the process is complete and the renewal fee has been paid, you will receive a new vehicle license card number and new expiry stickers.